"Canada's Prince of Piano" – that's how the Beijing Times, China's leading English-language newspaper, described Canadian pianist and composer Martin Mayer.

Born in the Czech Republic, and now based in Vancouver, Canada, his music has been defined as a neoclassical and classical-crossover – a blend of smooth jazz, classical, pop, and rock. Mayer's European roots add a good share of thoughtful and longing soul, his North American education contributes a healthy dose of high-octane energy. An explosive mix.
Martin Mayer's recordings include Destinations (1998), Live In Concert (2000, Nominated for "Outstanding Instrumental Album" at the Prairie Music Awards), This is Who I Am (2003, Nominated for "Outstanding Instrumental Album" at the WCMA Awards), the single The Orphan Boy (Malý přítel z města N), a 2009 year-long fundraiser for the Canadian Cancer Society, Alone (2010), Unbreakable (2018), the holiday single Carol of the Bells (2020, with arrangements by John Tesh & Charlie Bisharat), and a tribute to his late mother with the single Heart of an Angel (2023, featuring Grammy winning violinist Charlie Bisharat).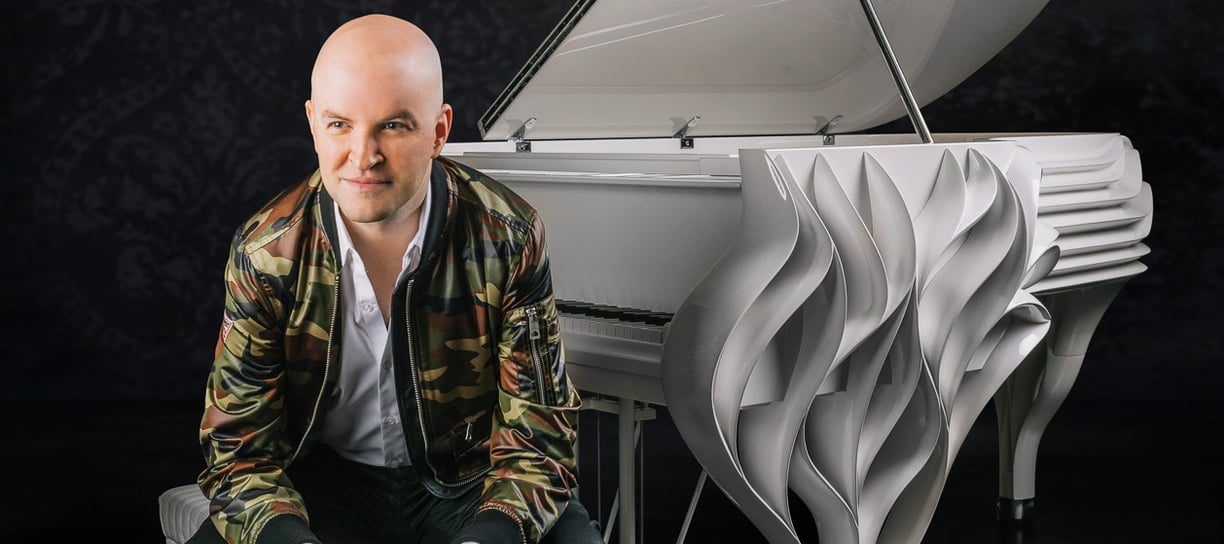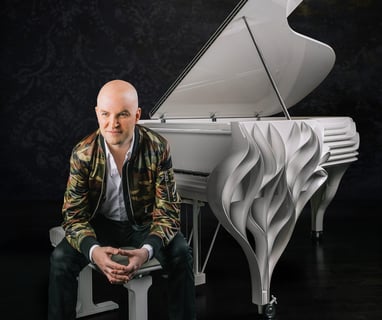 After Mayer realized musicianship was who he was, he would study at Royal Conservatory of Music, major in piano performance at Grant MacEwan University and win the Rachel McKeown Memorial Award for composition. Indeed, his first composition would feature prominently in a CBC Television commercial at 16.

The classically-trained pianist spearheaded the launch of his instrumental fusion career in true music industry fashion. He risked a $35,000 bank loan to mount and produce his dream debut concert – complete with 20-piece orchestra, film and live recording crew. That risk paid off when the Live in Concert album garnered him his first music award nomination, and opened the doors to his premiere international tour.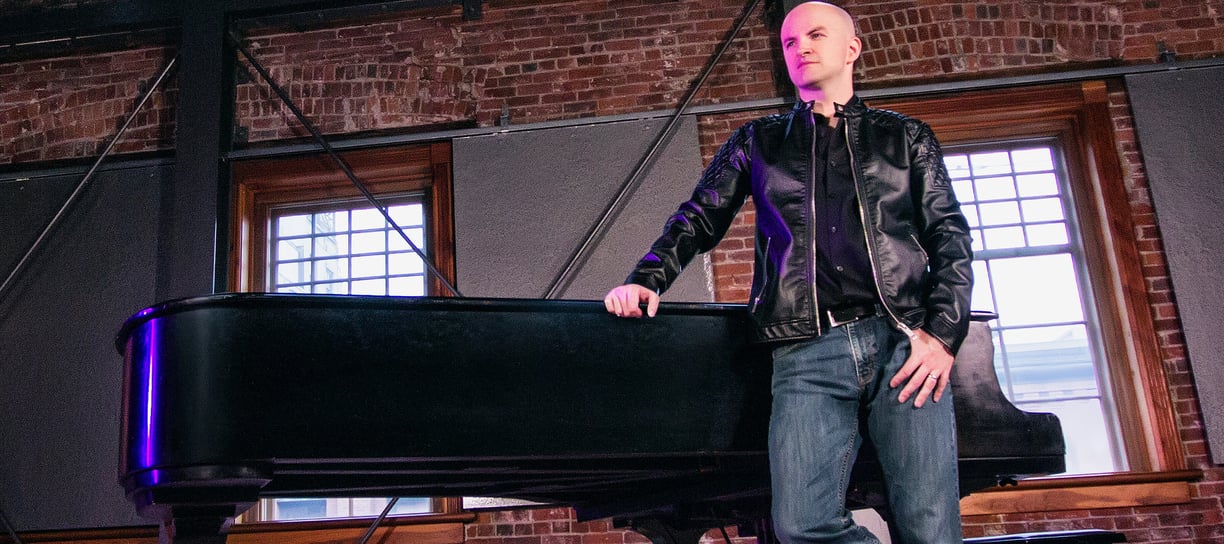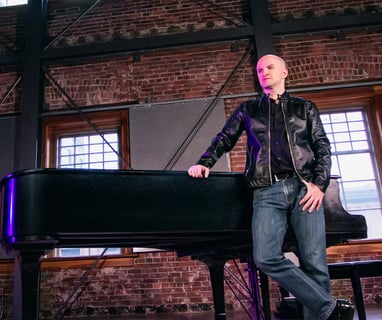 A Chinese Arts Agency took Martin Mayer on a 16-city six-week long concert tour in mainland China in 2001. It would become the biggest tour of any artist in China's modern history, and all of his tour dates since then would be sold out. He entertained thousands in concert, and millions on Chinese TV.

The "Outstanding Alumnus" winner at the Alberta Provincial Awards Celebrating Excellence was also featured by the Czech National Radio Orchestra in a live concert of his music, recorded and broadcast live from one of Prague's most historic music venues. Taiwan's stunning locales – ranging from the serene Sun Moon Lake to the famous E-DA World – have hosted Martin Mayer's concerts at the Canadian Music, Food & Wine Festival since its inception in 2003. A profile of one such concert appeared serendipitously in a 2009 edition of VOGUE Taiwan.
Mayer's latest album, Unbreakable, was listed as one of the Top 25 New Music Critiques of 2018 (Music Connection Magazine, December 2018), attracting radio airplay from across the globe. It is one of the few independent Canadian records available on Chinese music-streaming platforms QQ, NetEase, QianQian and Kuwo.
China once again welcomed "Canada's Prince of Piano" to bring the charm of his music to thousands of concert-goers across 20 cities of the Celestial Empire in 2019. Martin Mayer's latest China tour was the first of a year of Canadian concerts presented to celebrate the 50th anniversary of the establishment of diplomatic relations between China and Canada.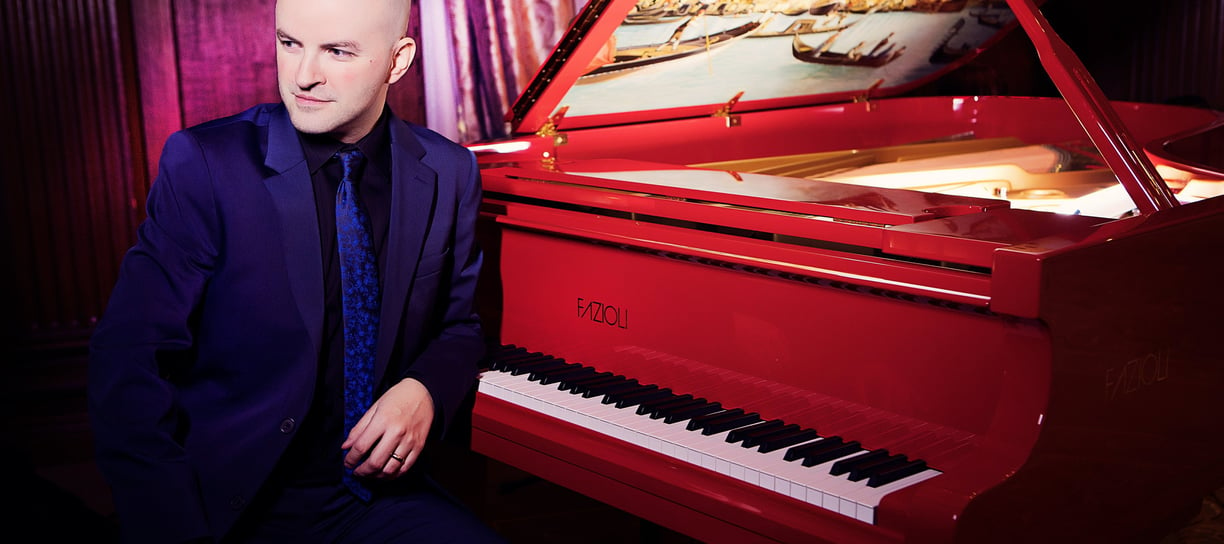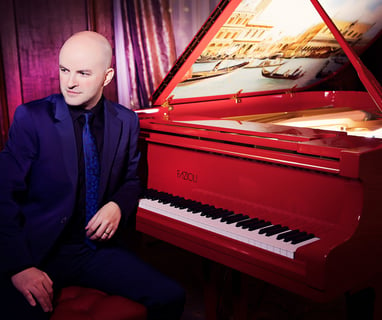 Throughout his storied career, Martin Mayer has taken the opportunity to give back to the communities that have supported his artistic endeavours.

Over the years, he has generously donated his performances and recordings to help the Canadian Cancer Society, the Canucks Autism Network, Share Family & Community Services, MusiCounts, the Canadian Red Cross, Watari Counselling & Support Services, Musicians On Call, and the Port Moody Arts Centre, among others.
Canada's National Post predicts that Mayer is "poised to take over the world stage," while VOGUE Taiwan opines that the pianist's "passion for music ... can only be described as breath-taking." The A&R Factory Music Blog declares: "Thankfully there are artists such as Martin Mayer to inject a bit of excitement and panache into the format of the pop-piano," while Smoothjazz.com Global Radio concludes that "Martin Mayer is Canada's premier pianist & composer!